FIRST MEDAL ON THE ASIAN CHAMPIONSHIPS
May 2, 2019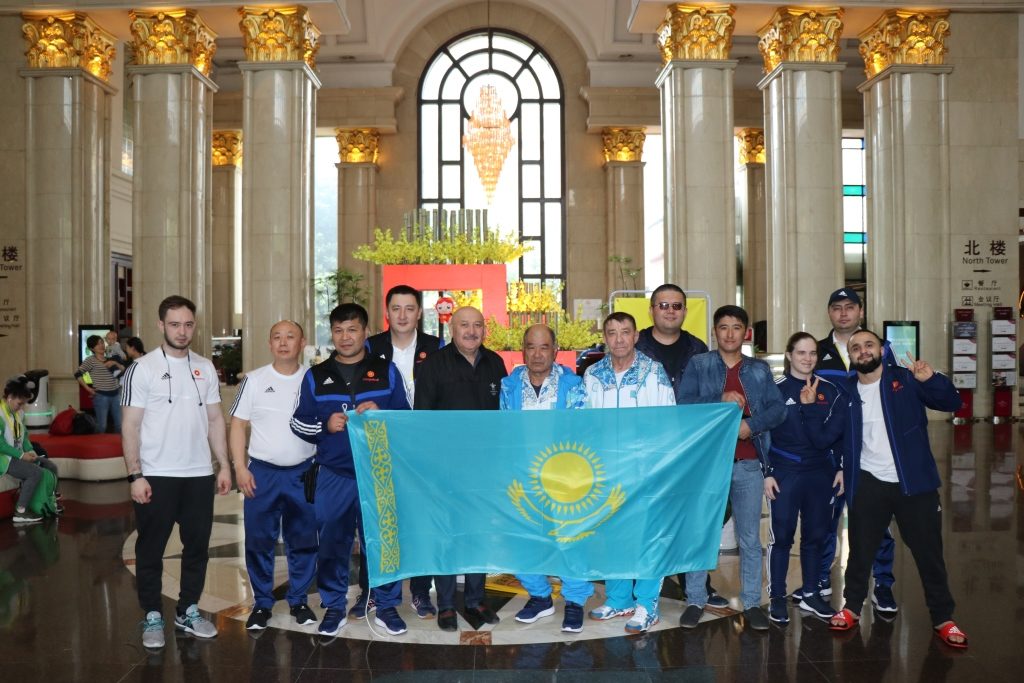 Today the Asian Championship has started in the Chinese city of Ningbo, which is the qualifying tournament for the Olympic Games. Kazakhstan is represented by the following athletes:
Ilyin Ilya, up to 96 kg
Denis Ulanov, up to 81 kg
Chontey Arly, up to 55 kg
Harky Farkhad, up to 67 kg
Samenov Nurlybek, up to 81 kg
Rakhimov Nizhat, up to 89 kg
Sybay Rustem, up to 96 kg
Zaychikov Alexander, up to 109 kg
Bersanov Ibrahim, up to 109 kg
Abubakarov Selimkhan, + 109 kg
Chinshanlo Zulfiya, up to 55 kg
Goricheva Karina, up to 64 kg
Stolyarenko Yekaterina, up to 71 kg
Bykova Yekaterina, up to 76
Raushan Meshitkhanova, up to 81 kg
Muptilda Aizada, up to 87 kg
Kobeleva Larisa, up to 87 kg.
Previously declared Zhazira Zhapparkul was eliminated from the competition by the coaching staff due to injury. Other participants of the team all safely arrived to participate in this championship. On the first day of the Asian Championships, the first Kazakhstani weightlifter came out on the platform – the silver medalist of the 2018 World Championships Arly Chontey.
In the weight category up to 55 kg with a double-event total of 246 kg (113 kg in the snatch and 133 kg in the clean and jerk), Arly managed to win 3rd place.
In addition, Arly won a small silver medal in the snatch.